Regular price
$16.95 USD
Sale price
$16.95 USD
Unit price
per
Sale
Sold out
A Collection of five works dealing with the common theme, "NOT I, BUT CHRIST" .  These 5 books contain biblical foundations dealing with spiritual growth.  This book includes "Abide Above", "The Green Letters", "The Ground of Growth", "The Principle of Position", and "The Reckoning That Counts".
EXCERPT:
PART IV
THE REALIZATION OF SPIRITUAL GROWTH
1. PRINCIPLES OF RECKONING
The purpose of the green letters has been to set forth the truths of identification, as well as some of the basic principles by which God brings us into their reality.
As a sequel to the letters, this study deals with the essential principles having to do with our reckoning upon the identification truths. It is an attempt to answer the question, "how do I reckon?"
In order to facilitate our understanding of the subject, we will define at the outset the three basic elements of the reckoning that counts.
Principles
According to Webster, a principle is "the law of nature [or the method] by which a thing operates." The how of reckoning is based on principles. Our Father works according to His spiritual principles in order to fulfill His purpose in our lives. For example: He brings us into the reality of our identification on the basis of the principle of knowledge (know the scriptural truths), the principle of faith (reckon upon the truths known), and the principle of time (yield to
His lifetime processing for growth in the truths known and reckoned upon).
Identification with Christ
The truths of identification are those facts in the Word which reveal our identification with Christ in His death unto sin, and our subsequent re-creation in His resurrection. As foreknown believers, our Father judicially placed us in His Son on the Cross --so that we died in Him unto sin, and are now alive in Him unto God.
Reckon
The word means "to regard as being, to count as true." Romans 6:11 calls upon us to count upon the truths of our identification with Christ: "Consider yourselves to be dead to sin, but alive to God in Christ Jesus." (Romans 6:11, NASB). We count upon the truth that is made known to us; we exercise faith by resting upon the facts.
It may be helpful to observe that there is a pattern throughout our spiritual development. Whether it was realized or not, we began to "reckon" at the very beginning of our Christian life. As last sinners, we were convicted of our need and shown in the Word that the Savior died on the Cross to redeem us. By His grace we reckoned upon the truth, and received Him as our personal Savior.
With hearts full of love and zeal, we became active for the Lord as the new life began to emerge. All went well for a time, possibly for several years. Then, imperceptibly, a deadly declension set in. We had been so busy enjoying the new experience and activities that we inadvertently began to neglect the Source of all true life and service -- both the written and the Living Word. The inevitable result was the reassertion of the enslaving influence of sin, self, law, and the world.
Almost before we realized it, we were defeated, heartsick, and wretched.
Finally, after years of failure in both life and service, we were prepared to see something of the wonderful truths concerning our identification with the Lord Jesus Christ in His death and resurrection. We saw that He not only freed us from the guilt and penalty of sin, but also from the power and domination of the principle of sin. Here we see the pattern of the experience of "babes in Christ": we believed, we struggled, we failed.
Now, what of the pattern of our adulthood, when we come to the place of reckoning upon the identification truths? Just as in our counting upon the justification truths for the initial steps of birth and babyhood, so in our reckoning upon the identification truths for growth: we start immediately to work for the Lord in testifying of our new experience. We want everyone to know of our new joy and freedom through reckoning.
Not only do we seek out opportunities to share and teach these new-to-us truths, but, where necessary, we make openings. We are surprised to discover that few, if any, fellow-believers prove to be receptive. As a matter of fact, many become antagonistic, and some even accuse us of falling into error. There are times when we limp home not quite as sure or enthusiastic about it all as when we started.
Then too, we begin to get careless about our reckoning. We forget about the liberating truths for longer and longer periods of time. Once again we are relying more upon our experience than we are upon our Source (the risen Christ) and the means (reckoning) of receiving His abundant life. And what is the sure result of concentrating upon experience rather than truth? Defeat! Thus the pattern is completed: our failure in the identification realm parallels our failure in the earlier justification phase.
It is just at this point that many believers begin to waver in their hope and expectation of freedom from the old life and abundant growth in the new. Their confidence in the truths of identification begins to wane. How many defeated Christians have exclaimed bitterly, "I tried Romans Six, but reckoning didn't work for me"!
Most discouraged ones turn back to the futile struggles of Romans Seven as a result of this seeming failure. Some even follow the alluring experience-centered errors of the so-called "holiness" groups. But whatever it may be, all, all outside the realm of Spirit-taught and Spiritministered identification truth results in compounded failure and bondage. "Having begun in the Spirit, are ye now made perfect (mature) in the flesh?" (Galatians 3:3).
Patterns spring from principles. There is a definite and essential principle underlying this pattern of seeing the truth, reckoning upon it, experiencing the good of it for a time, and then - failure. Therefore, take heart, fellow-believer, for our Father is ever working according to His principles, patterns, and purpose for us.
When the Holy Spirit brings us to a new and higher plateau of truth in the process of our growth, we see, we reckon upon, we appropriate that which we understand. But the important thing to remember is that this is only the beginning of a new spiritual plane. At the outset of our reckoning upon the identification truths, all is exciting and wonderful, and we are given a taste of the reality of that which we are counting upon. However, tasting is not eating. This initial
experience is but a token of all that lies ahead in the long, slow growing process. Our early enthusiasm makes it all seem clear and simple, but there are infinite depths and heights in every realm of truth He intends to bring us into, and establish us in. This will require both time, and eternity.
Hence, the Holy Spirit allows us to fail after our eager beginning. He applies the principle of need in every phase of our advance. The calculated failure is used to cause us to move beyond the early infant-enthusiasm to the place where we have to dig in and settle down upon the explicit truth of the Word. Before we can grow in any aspect of truth, we must be established in the knowledge of it. In every area of our spiritual development, it is one thing to begin on a new plateau, but it is quite another thing "through faith and patience to inherit the promises" (Hebrews 6:12).
Our immaturity was understandable during the "milk-of-the-Gospel" stage of our Christian life, but now it is time to face up to adulthood. We have partaken of the meat of identification. "Strong meat belongeth to them that are of full age, even those who by reason of use have their senses exercised to discern both good and evil" (Hebrews 5:14). In our need and desperation we grasp a truth, but our initial knowledge is insufficient to enable us to persevere in it. In order that the truth may take hold of us and become a living part of our life, the Holy Spirit removes the token experience from us -- but the knowledge of the truth is retained. By this means we are to be established in the truth, that we might "grow in grace, and in the knowledge of our Lord and Savior Jesus Christ" (2 Peter 3:18). The first taste of identification awakens our heart-hunger for its practical fulfillment. "I follow after, if that I may apprehend that for which also I am
apprehended of Christ Jesus" (Philippians 3:12).
It will help us to bear in mind that the principle of time underlies all of God's dealings with us. Growth takes time! "The God of all grace, who hath called us unto His eternal glory by Christ Jesus, after that ye have suffered a while, make you perfect (mature), stablish, strengthen, settle you" (1 Peter 5:10)
Share
View full details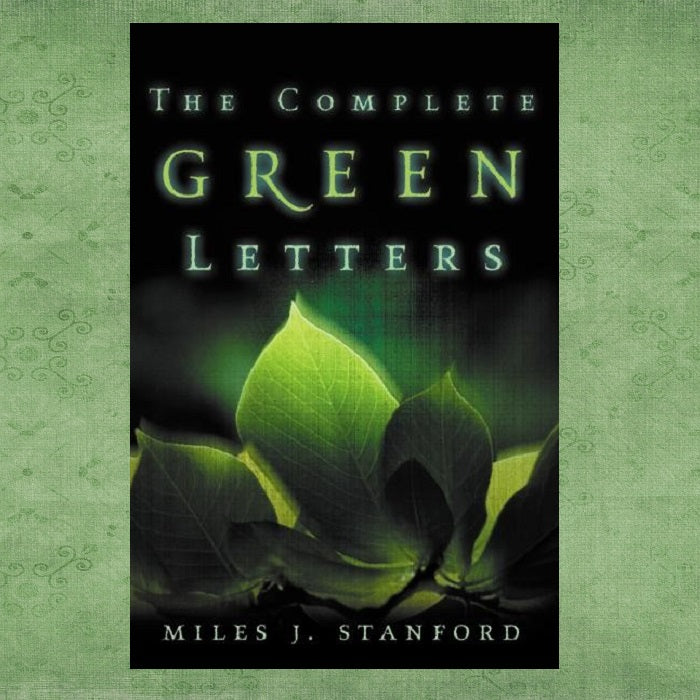 Image with text
Pair text with an image to focus on your chosen product, collection, or blog post. Add details on availability, style, or even provide a review.
Free Shipping

Pair text with an image to focus on your chosen product, collection, or blog post. Add details on availability, style, or even provide a review.

Hassle-Free Exchanges

Pair text with an image to focus on your chosen product, collection, or blog post. Add details on availability, style, or even provide a review.