Regular price
$8.95 USD
Sale price
$8.95 USD
Unit price
per
Sale
Sold out
This Anthology  contains selections from Mr. Stoney's published messages with emphasis on the believer's position in and union with the glorified Lord Jesus Christ. The growing believer will find Mr. Stoney's ascension perspective to be a profound contribution to his abiding in Christ above, and walking in the Spirit below.
EXCERPT:
LETTERS I -- I have found that many a thing which I had presented in an extreme way because I was sure of it, I put forth in a simpler way when I have touched it in my own experience (I:33).
* * *
Your grace will be tested and disclosed more in the way that you deal with evil which tries you greatly than with the good which delights you. There is more enjoyment in the latter case, but there is not more grace. I believe the real measure of grace comes out in the time of trying more that in the feast. In  the good time you acquire, but in the evil time you prove how much you have acquired (I:38).
* * *
The One who measured my distance is Himself the measure of my nearness (I:55).
* * *
I am more and more confirmed in the accuracy of your remark that the propounders of the new theories show that they are not clear of the old man as judicially terminated at the cross. I fear many are stranded there (I:77).
* * *
The great purpose of the ministry is to lead souls to taste of the "things above," and then things below will not only be surpassed, but there will be a sense of dissatisfaction with them. Sometimes one does not know why one is so dissatisfied, but the reason is, one is not in the element that suits one's divine taste (I:86).
* * *
I find there are three great stages in the Christian history. Fist , the greatness of my salvation. "They began to be merry." Second, the attractiveness of Christ Himself. He is my life. I count all things but rubbish that He might be my gain. Very few come to this stage, but those who do, are in the third stage--here for Him; they could not be otherwise (I:89).
* * *
The marvel of divine grace is that not only has everything according to the heart of the Father been secured for me through the death and resurrection of Christ, but that I, a child of Adam, should be, not only at peace with God, where I was under judgment, but that I am  transferred from Adam to Christ, and am to have Christ formed in men now.
I am born of God--of new and divine origin--a new vessel to hold the new wine, and to be here on earth now where I was a child of Adam, in the grace and beauty of Christ, led by His Spirit to stand for Him (I:96).
* * *
I have no doubt that if the brethren were occupied with their relation to Christ, as members of the exalted Man in heaven, hey would not have suffered as they have in the recent sifting. The Gospel without the Church has been the aim of the Enemy for many years. Moody and Sankey gave much impetus to it--the Gospel without separation; while Pearsall Smith's doctrine was holiness without separation (I:99).
* * *
We used to feel long ago, if you accept positional truth you must become an altered man. But now the idea is growing that if  your see the objective side, you are all right. It is to me untruthful and discreditable to be one thing and to act quite the contrary. The more I know the position in which the Father has set me in Christ, the more my heart, as led by the Spirit, longs to be in practical accordance with it (I:100).
* * *
Manna is where He was, the corn of wheat is where He is. Who can tell anything of His present mind but as he is in concert with Him where He is? Love values much the manna where He was, but love is never satisfied except in knowing its object where it is, and how it is at the moment; and this is communion (I:101)
* * *
I am afraid that with all the assumption of having a full deliverance through Christ that the mass are not morally apart from the old man, and until they are, we cannot in full heart count all things but loss for the excellency of the knowledge of Christ. I say this with reference to not apprehending the difference between forgiveness in Christ, and inheritance in Him. I must pass from my own side before I can be at home in His side (I:104).
* * *
We could not share in the new creation unless old things had [positionally] passed away, beholding all things are become new. The saint in the millennial kingdom will be an altered man, born again; the saint now is a new order of man altogether (I:106)
* * *
I find a great lack in souls is that so few really understand what it is to be crucified with Christ; and I can see what suffering and failure might have been saved in the early part of my course had I fully accepted that truth. (I:121)
* * *
It is an evident fact that there is no advance in the appropriation of the new, which is ours by grace, except as the old has been refused and abnegated. This is the stone before the wheel with all those who make the objective everything.
There could be no subjective but in correspondence with the objective. Christ Himself is the Source, but there is no appropriation of the new but as the old is refused, and this is true from the very beginning of our spiritual history (I:122).
* * *
You cannot be like Him as He was here unless you are enabled by Him where He is. "Without Me ye can do nothing." You cannot imitate Him. You must come from Him in heaven to be like Him as He was on earth (I:131)
Share
View full details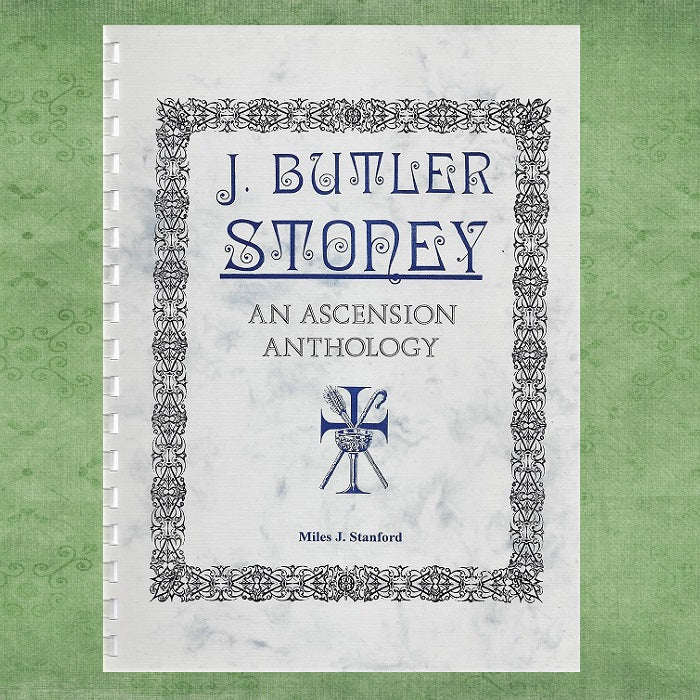 Image with text
Pair text with an image to focus on your chosen product, collection, or blog post. Add details on availability, style, or even provide a review.
Free Shipping

Pair text with an image to focus on your chosen product, collection, or blog post. Add details on availability, style, or even provide a review.

Hassle-Free Exchanges

Pair text with an image to focus on your chosen product, collection, or blog post. Add details on availability, style, or even provide a review.